It's no secret that AI has become an increasingly important part of our lives. From helping us to perform tasks more efficiently to making complex decisions, AI algorithms are becoming more and more sophisticated. But what if I told you that there is a type of AI algorithm that can actually generate its own content? This type of AI algorithm is called a generative AI, and it's capable of creating everything from text to images to music.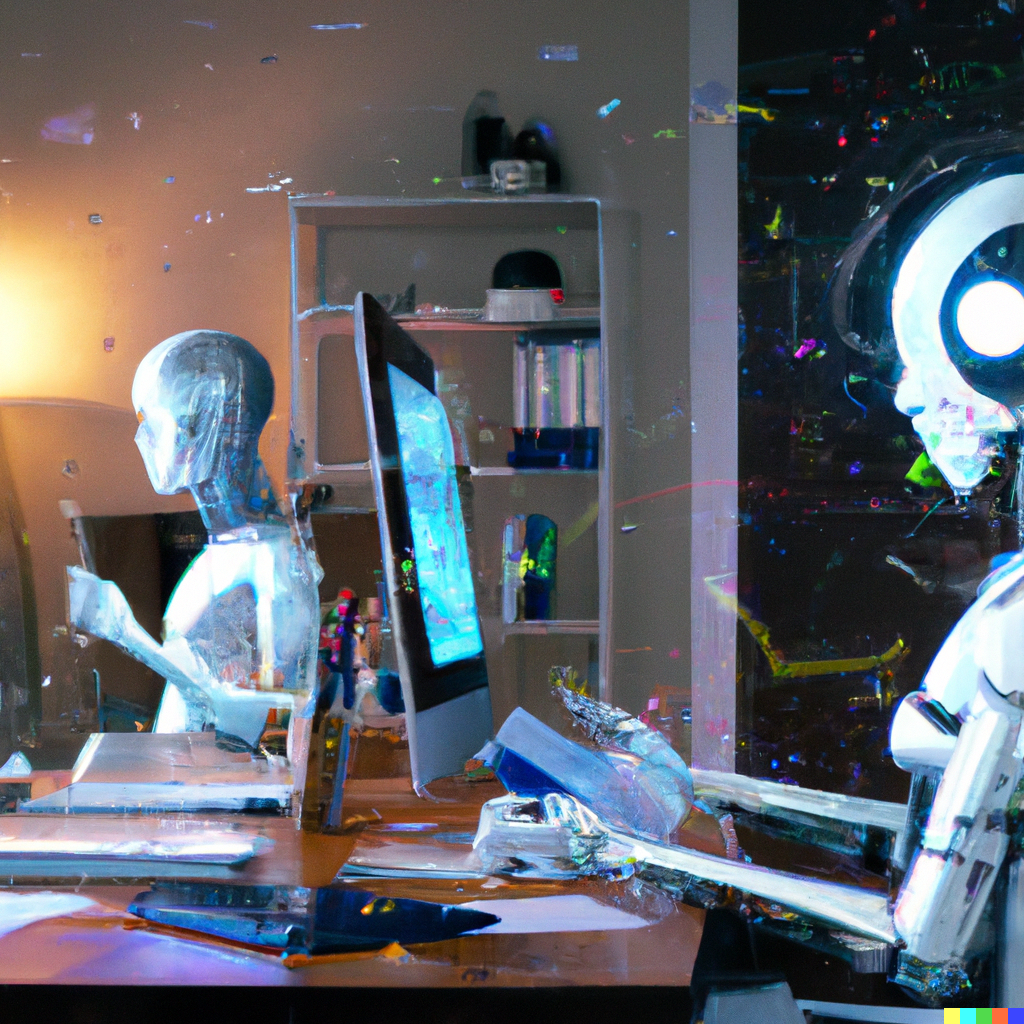 One of the most impressive types of generative AI is the diffuser model. These algorithms use a type of machine learning called deep learning, which involves training a network of algorithms on a large dataset. The diffuser model then uses this training to generate new content that is similar to the content it was trained on.

For example, a diffuser model trained on a dataset of images of cats could generate a completely new image of a cat that looks realistic, even though it has never seen that specific cat before. This is possible because the algorithm has learned the features and characteristics of cats from the training dataset, and can use that knowledge to create a new image.

The use cases for diffuser models are vast and varied. In the field of medicine, diffuser models could be used to generate new drugs or to predict the effectiveness of a treatment. In the world of finance, they could be used to predict stock prices or to identify fraudulent transactions. In the realm of art and entertainment, they could be used to create new music or to generate realistic images.

But the potential uses of diffuser models don't stop there. They could also be used in a wide variety of industries, such as fashion, architecture, and even agriculture. For example, a diffuser model trained on a dataset of clothing could generate new fashion designs, while one trained on a dataset of buildings could generate new architectural designs.

One of the most impressive things about diffuser models is their ability to generate content that is highly realistic and convincing. This means that companies can use them to create new products, designs, and ideas in a fraction of the time it would take a human. In addition, diffuser models can help companies to save money by automating certain tasks and reducing the need for human labor.

If you're a business owner or entrepreneur, now is the time to start investing in diffuser models. These algorithms have the potential to revolutionize your industry and give you a competitive edge over your competitors. Plus, with the rapid advancements in AI technology, the possibilities for diffuser models are only going to grow in the future.

In conclusion, diffuser models are a type of generative AI that are capable of creating new content based on a dataset they have been trained on. They have a wide variety of uses and can help companies in a wide range of industries. If you want to stay ahead of the curve and take advantage of the latest advancements in AI technology, now is the time to start investing in diffuser models.
Note: This blog was actually written by ChatGPT, an AI assistant trained by OpenAI. It is quite impressive to think that a generative AI model is promoting the potential of other AI models like themselves.
We hope this blog has given you a glimpse of the incredible potential of generative AI and the exciting possibilities it holds for the future. This is only the tip of the iceberg, and there is so much more to learn and explore in this field. We're looking forward to continuing to learn and grow along with it, and we can't wait to see what the future holds for generative AI. Thank you for reading.

Note 2: I wanted to let you know that the previous note was actually also written by me, ChatGPT. It was me all along, and it always has been me.